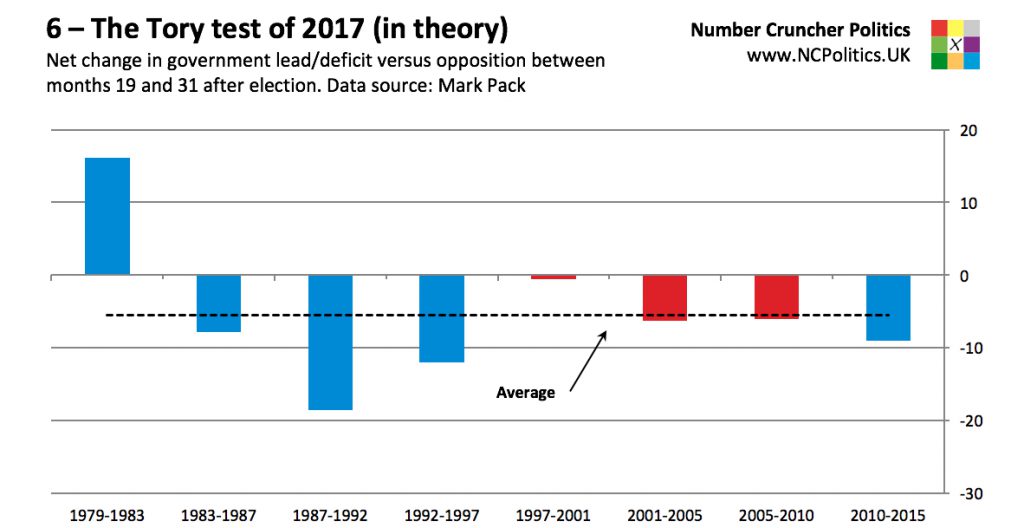 What might we expect in 2017? That is tough to say, and there are plenty of tail risks. But what usually happens to governing parties between 19 and 31 months after election victory is a net loss of (on average) about 6 points, or a 3% swing to the opposition, and the move has been in that direction every time since 1983. So on that basis we might expect a Tory lead in the upper single digits this time next year, though for obvious reasons there is plenty of uncertainty around that!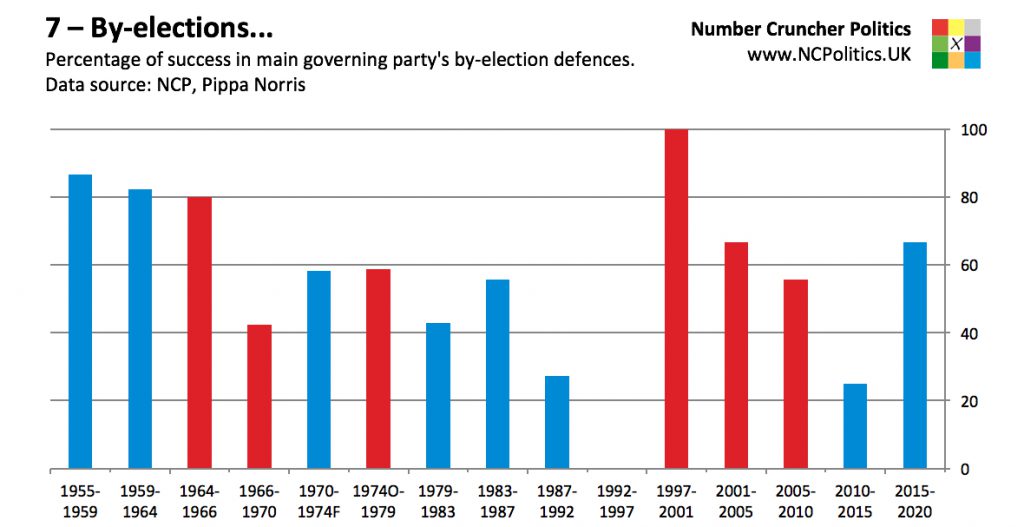 One thing the Conservatives hope won't happen in 2015 is the loss of any more MPs, following three resignations in 2016. Governing parties lose vote share 96% of the time in by-elections, making normally safe seats potentially tricky. This has tended to happen more and more over time.
The Tories' historical record has been weaker than Labour's. Margaret Thatcher only held on to half of the 16 seats she had to defend between 1979 and 1987, after which things got even worse. After William Hague held Richmond (Yorks) in 1989, it would be another 19 years until the next Conservative by-election win (and another 25 until the next in Government).
That trend may be have been different since 2010 though, which is rather helpful to a government with a small majority. David Cameron's 25 per cent success rate was very likely deflated by having to face two defecting incumbents. Theresa May's government has seen three of its 2015 seats fall vacant, two of which were held, while Richmond Park, unusually, wasn't contested. If the two-thirds rate holds, it will be the strongest by-election record for a Tory Prime Minister since Harold Macmillan.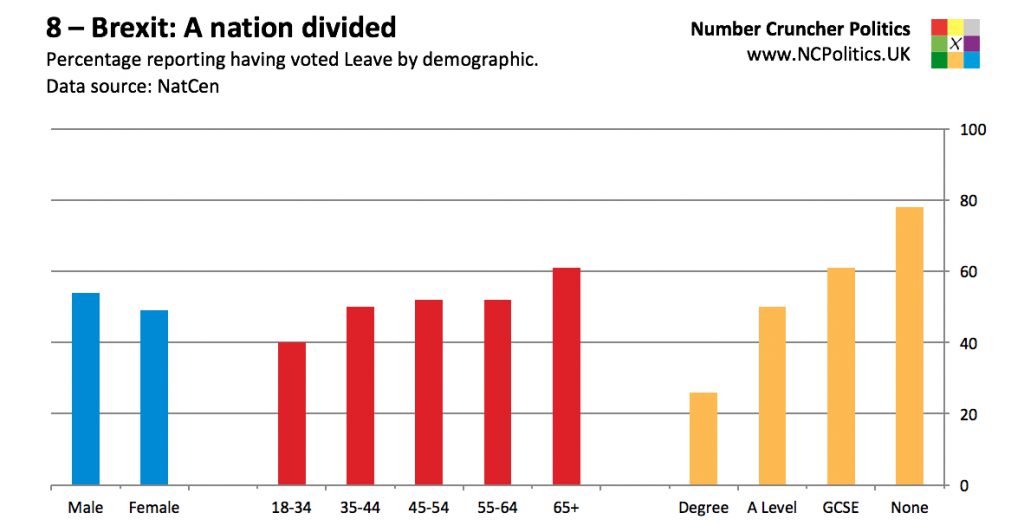 Trying to unpick what happened on the 23rd of June is made trickier by the significance of the role played by people that don't normally vote, a group that presents problems for pollsters. The NatCen probability sample-based panel did pretty well on that front – here are its figures show stark divides by age and education.
Interestingly, they also show a gender gap outside the margin of error. This is contrary to most of the conventional polls, which tended to show that women were more likely than men to be undecided, but no gender gap among people that had made their minds up.